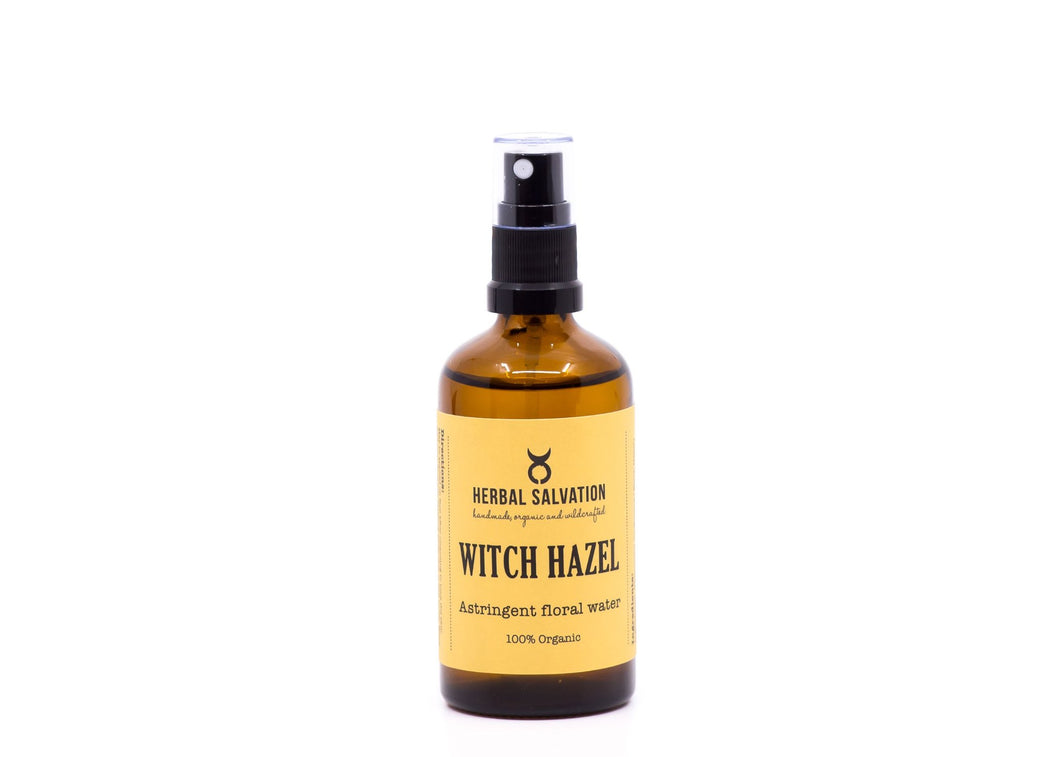 Astringent Floral Water - Witch Hazel
Regular price 185,00 kr Sale
Witch Hazel also known as Hamamelis, has been used to calm irritated skin, and has a toning effect on the skin. Suitable as a skintonic for sensitive facial skin and body. Witch Hazel may also be applied after shaving, or on insect bites or after sunbathing, due its anti-inflammatory properties. 
Directions: May be applied on face, hair, and can be used as a soothing spray all over the body. Witch Hazel Floral Water can also be used to remove excess cleanser and impurities. After applying on face or body, add your favourite salve while skin is still damp, works well with Uplifting Ruth. You may also use this hydrosol to hydrate while travelling.
Postpartum: you can use this Floral Water directly on the perineal area after birth (when the skin is surfave-healed). Anti inflammatory and astringent.
Ingredients: Hamamelis Virginiana (witch Hazel) distillate*
*certified organic
100 ml.
Witch Hazel, også kendt som Hamamelis, er kendt for at have en beroligende og opstrammende effekt på huden.
Bruges i ansigt som skintonic, samt som beroligende og helende spray til hele kroppen. Witch Hazel Floral Water kan også anvendes til at fjerne overskydende make up og urenheder, samt have en beroligende virkning efter insektbid og solbadning.

Anvendelse: Som skintonic anvendes Witch Hazel Floral Water, efter afrensning af huden, og mens huden stadig er fugtig, påfør din favorit salve/olie. Du kan også bruge denne Floral Water som forfriskende mist, på rejser mm.
Postpartum: kan sprayes på mellemkødet efter fødsel (når huden er overfladehelet), eller anvendes i "is-bind". Lindrer hævelse og ømhed, samt virker sammentrækkende.

Ingredienser: Hamamelis Virginiana (Witch Hazel ) distillate*.

* Certificeret Økologisk
100 ml.