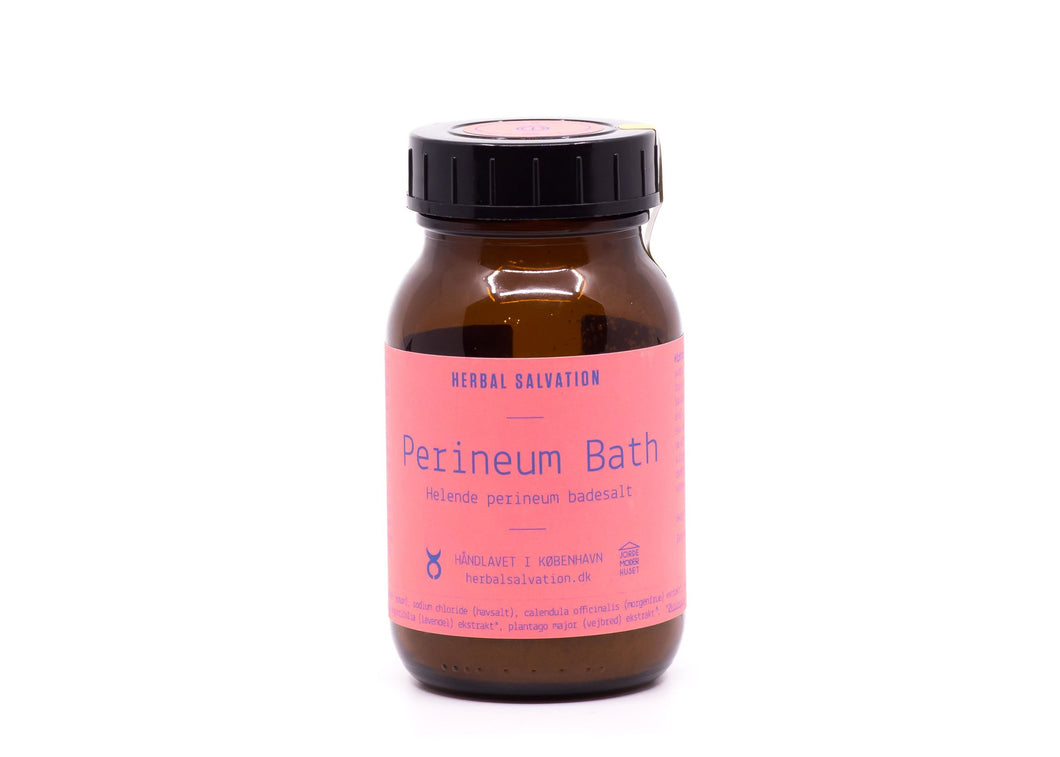 Perineum Bath
Regular price 250,00 kr Sale
We have developed a  sitz bath in collaboration with Copenhagen based midwifes Jordemoderhuset. We wanted to create a soothing, healing product to use after giving birth. 
Directions: preferably use a toilet insert for sitz baths. Mix boiling water with cold tap water until you've reached a comfortable temperature. Add 2-3 tablespoons perineum salt, mix and soak perineal area for about 10-15 minutes. Works well in combination with St.Johns Wort Oil That can be used after a perineum bath for extra soothing and healing effect.
You can also mix the perineum salt and use it if you're making postpartum "ice -pads".
tip: this salt may also be used as a baby bath, or for bathing sensitive and irritated skin 
Use on surface healed skin.
ingredients: Magnesium Sulfate (Epsom salt), sea salt, Calendula Officinalis extract, achillea millefolium extract, lavandula Angustifolia extract, plantago major extract.//
—————————————————————
Vi har længe haft et ønske om at skabe et helende og lindrende produkt til efterfødsel, og har derfor,  i samarbejde med københavnske Jordemoderhuset udviklet et badesalt til perineum sædebad efter fødsel. Det kan fint anvendes i kombination med St. Johns Wort Oil som kan påføres efter badet for ekstra helende og lindrende effekt.
Tip: perineum saltet kan fint  anvendes som badesalt til baby/barn, salt ved sensitiv irriteret og kløende hud.
Sådan gør du: Anvend gerne en wc indsats til sædebad. Fyld vand i din beholder, bland gerne kogende vand med kold vand, Indtil du har opnået en behagelig temperatur. Tilsæt 2-3 spiseskeer Perineum Bath og vent til det er opløst, og foretag herefter et sædebad  i 10 til 15 minutter.
Blending kan også overhældes rene bind, hvis du ønsker at lave efterfødsels-"isbind"
Anvendes på overfladehelet hud.
Ingredienser:  Magnesium Sulfate (Epsom salt), sea salt, Calendula Officinalis extract, achillea millefolium extract, lavandula Angustifolia extract, plantago major extract