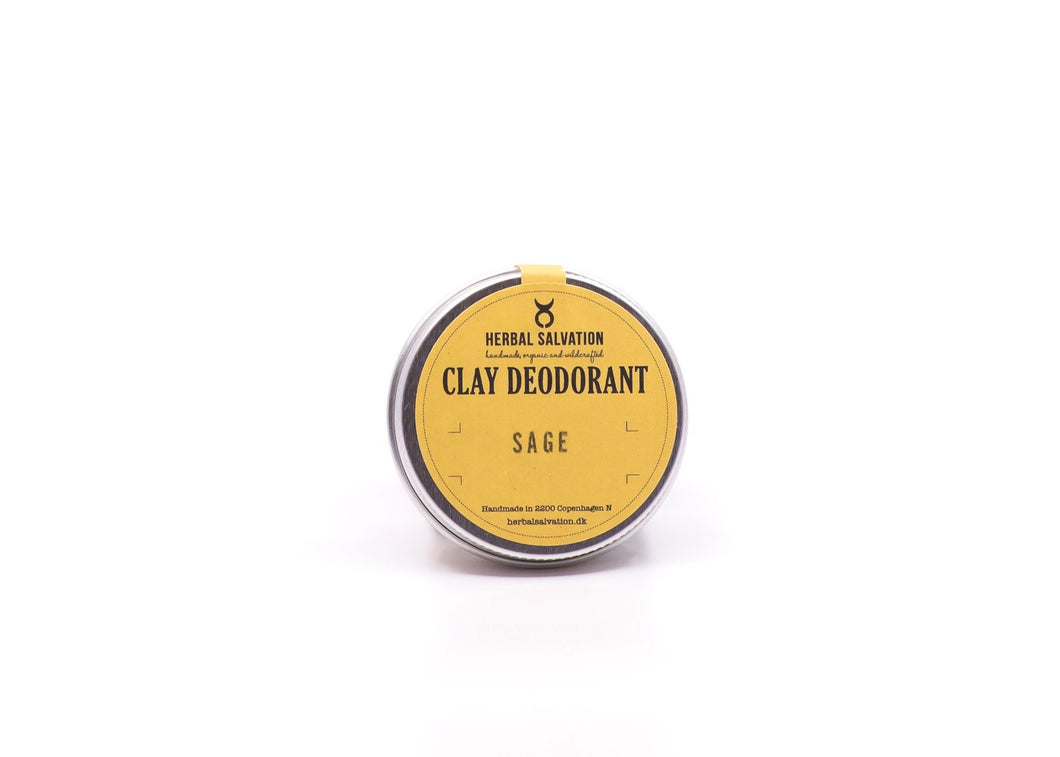 Clay Deodorant - Sage
Regular price 85,00 kr Sale
We have created a mild, yet effective deodorant balm that absorbs moisture and eliminates odour.
It does not contain any aluminum or alcohol.

The clay deodorant comes in four different variations: Naked, Sage, Mads and Geranium.
Sage version contains tiny amounts of organic essential oils of sage and lemon.
Apply as needed.

Ingredients: Cocos Nucifera (coconut) oil*,  Butyruspermum Parkii (Shea) butter^, Diatomacaeous Earth, Kaolinite (white clay), Maranta Arundinacea (arrow root)*, Cera Flava (bees wax)^, sodium bicarbonate (baking soda), propolis, vit.e, organic essential oils containing the following allergens: citronellol*, limonene*, linalool*
*organic ^wildcrafted