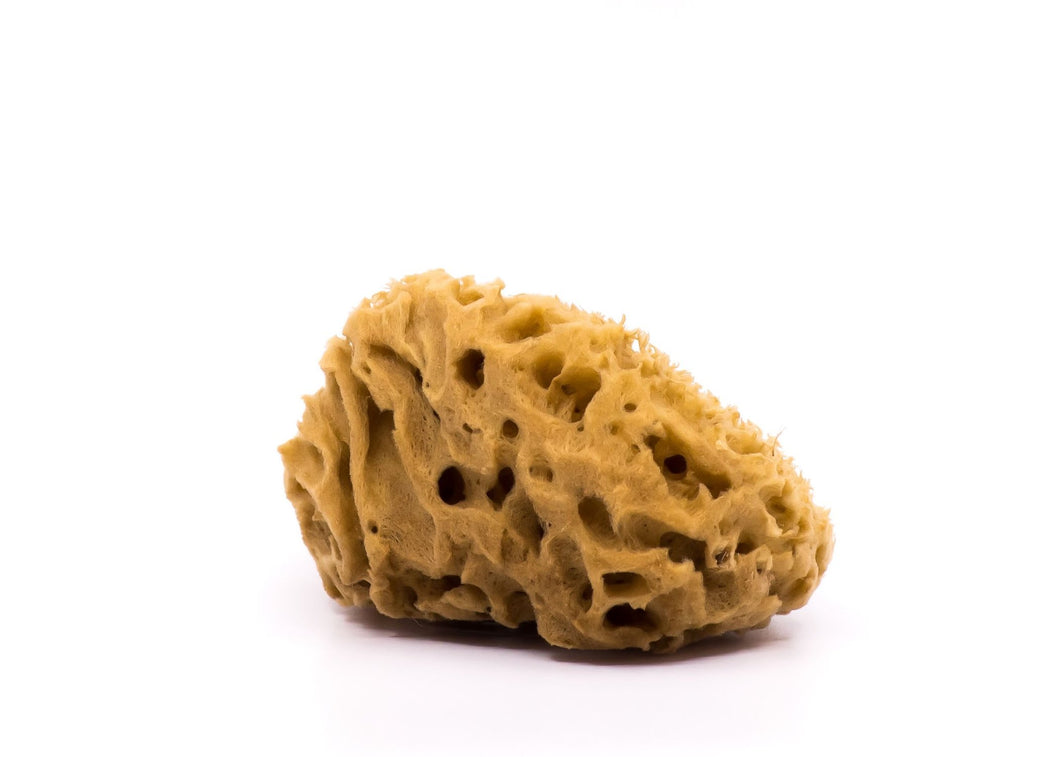 Honeycomb
Regular price 80,00 kr Sale
This Honey-comb  sponge for body wash is mildly exfoliating, and if used with soap, it creates a nice lather and makes you use less soap when showering.
Spnge maintenance: Let sponge dry between uses, and every 2 weeks let it soak for 15 min. in warm water with a 1:6 dilution of water and apple cider vinegar to prolong sponges´ life:)
Size: Approximately 9 cm diametre, each sponge is uniquely shaped
Denne Natursvamp er af typen Honey-Comb, der har større huller end Silk. Den er ideel til kropsvask, og mildt exfolierende. Hvis den anvendes sammen med sæbe, danner den et dejligt skum, og virker derved også besparende på mængden af sæbe der anvendes.
Vedligeholdelse af svampen: Lad den tørre efter brug. Ønsker du at forlænge levetiden på din natursvamp, kan du lægge den i vand med æblecider edikke i forholdet 1:6, hver anden uge, i cirka 15 minutter. Skyl herefter og lad svampen tørre.
Størrelse: cirka 9-10 cm i diameter, men hver svamp er unik, så der forekommer mindre variationer.