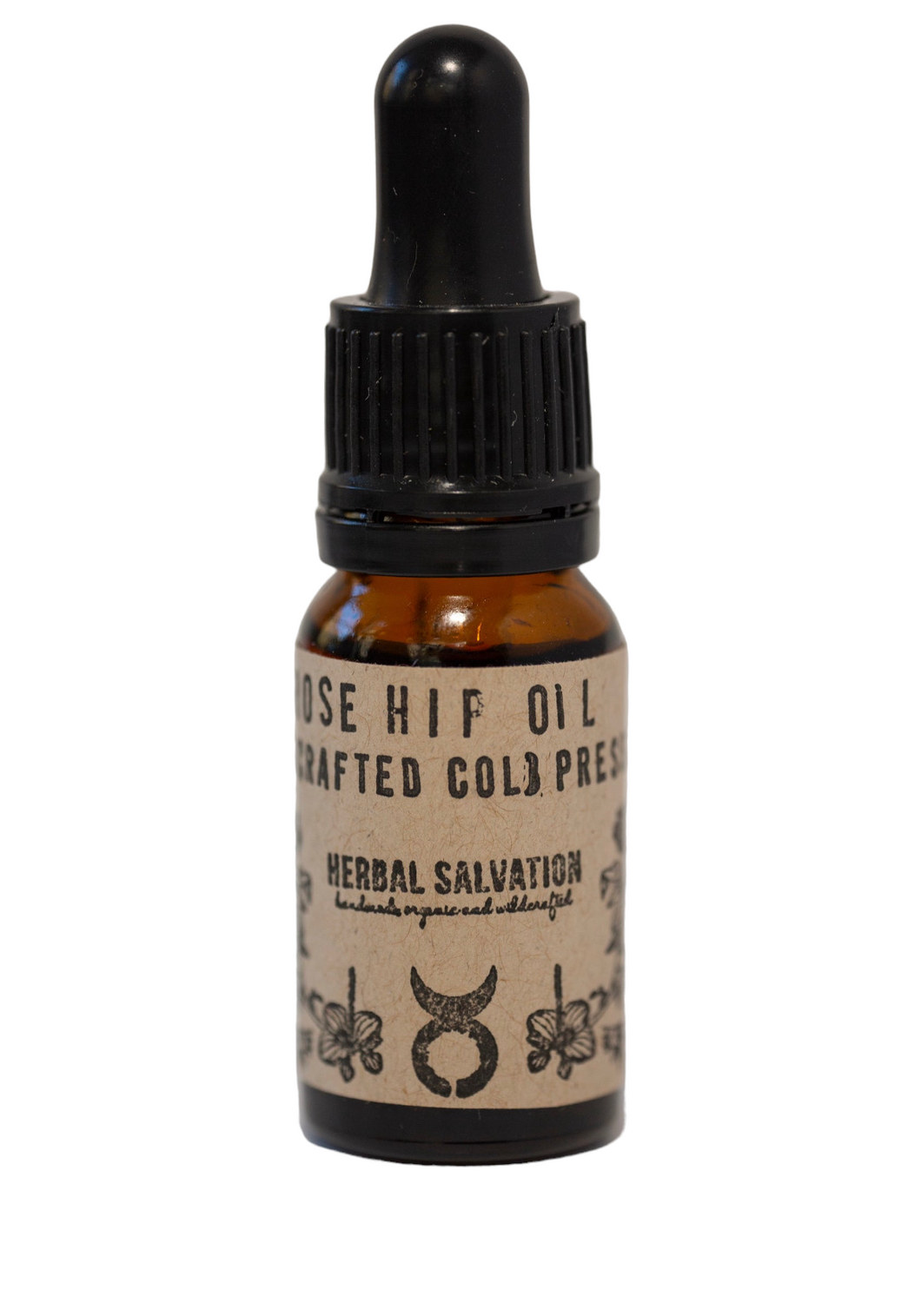 Rose Hip Oil / Hybenkerneolie
Regular price 120,00 kr Sale
Natural, unrefined  and cold pressed Rose Hip Oil.
This oil is very light, and can easily be combined with other facial oils. It is rich in antioxidants, and naturally contains Vitamin A and E.
It has a strong, orange colour.
Has traditionally been used to calm acne prone skin, prevent scars, dark circles and hyper pigmentation.
Use a few drops on damp, clean skin, after applying Floral Water.
You can also add a few drops when using your favourite facial oil and mix them in your hand before applying.
Use as a serum on clean, damp skin.
Routine suggestion:
1. Cleanse 
2. Use one of our Floral Waters
3. Apply a few drops of rose hip oil while skin is still moist.
4. Apply a few drops of facial oil (or skip this step)
5. Seal the treatment with Radiant Esther it Uplifting Ruth
Ingredients: Rosa Rubiginosa
10 ml.
In a uv-protective glass bottle with pipette