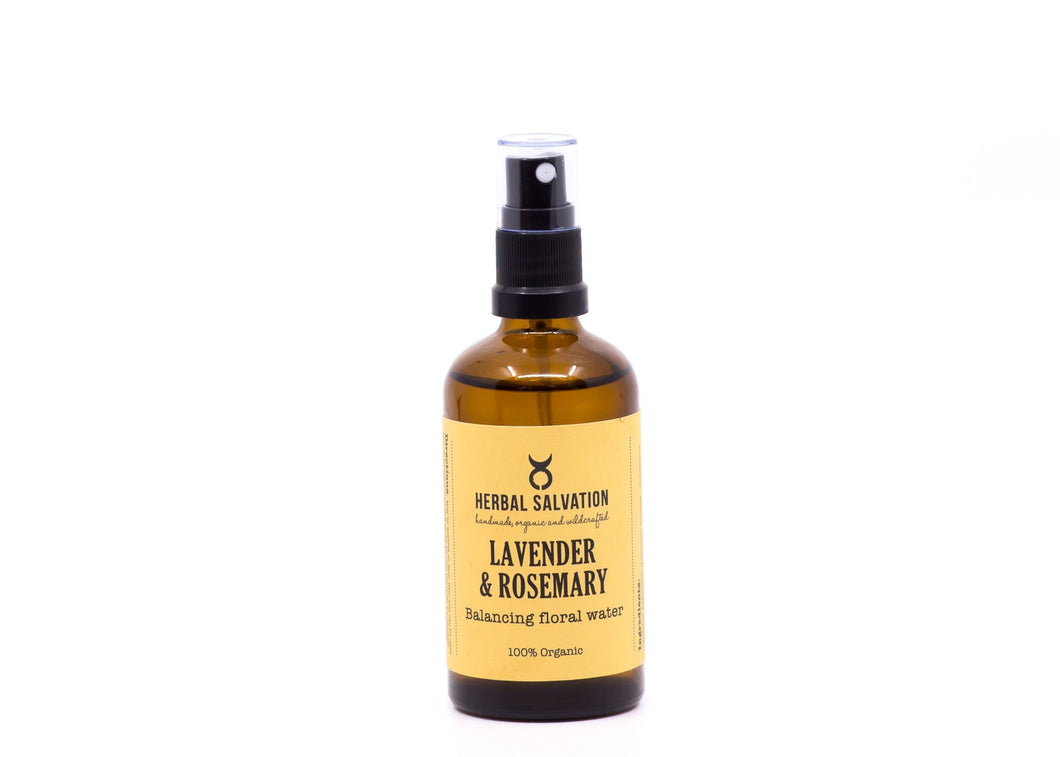 Balancing Floral Water – Lavender & Rosemary
Regular price 185,00 kr Sale
Lavender is an ancient healing herb with adaptogenic properties, that helps your skin restore its balance. Lavender is calming and soothing, and combined with rosemary and its highly antioxidant properties, it has a high regenerative effect on mature, dull or burned skin.
The Rosemary herb is rich in B-vitamins, C and E.
100% Organic
Directions: May be applied on face, hair, and can be used as a balancing and cooling spray all over the body, for example after sunbathing. Can also be used to remove excess cleanser and impurities. After applying on face or body, add your favourite salve while skin is still moist. You may also use this hydrosol as a room refreshener or to hydrate while airtravelling. May be used to clean smaller scrapes and cuts, and works well after shaving as well.
Ingredients: Lavendula Angustifolia (Lavender) distillate*, Rosmarinus Officinalis (Rosemary) distillate*.
*Certified Organic
100 ml.
Lavendel er en ældgammel helende urt med adaptogene egenskaber, som hjælper din hud med at genoprette sin naturlige balance. Lavendel er beroligende og blødgørende, og kombineret med rosmarin, som både er antioxidant og regenererende, har den en afbalancerende effekt på hud der tør og/eller fedtet samt moden hud.
Rosmarin er desuden rig på vitamin B, C og E.
100% Økologisk
Anvendelse: Kan anvendes i ansigtet som skintonic, samt til hår/krop. Kan desuden anvendes som en afbalancerende og kølende spray over hele kroppen, for et eksempel efter solbadning. Tilføj din favorit salve imens huden hud stadig er fugtig.  Kan og anvendes til at rengøre små rifter og sår, samt efter barbering.
Ingredienser: Lavendula Angustifolia (Lavendel) distilleret*, Rosmarinus Officinalis (rosmarin) destilleret*.
*Certificeret Økologisk
100 ml.