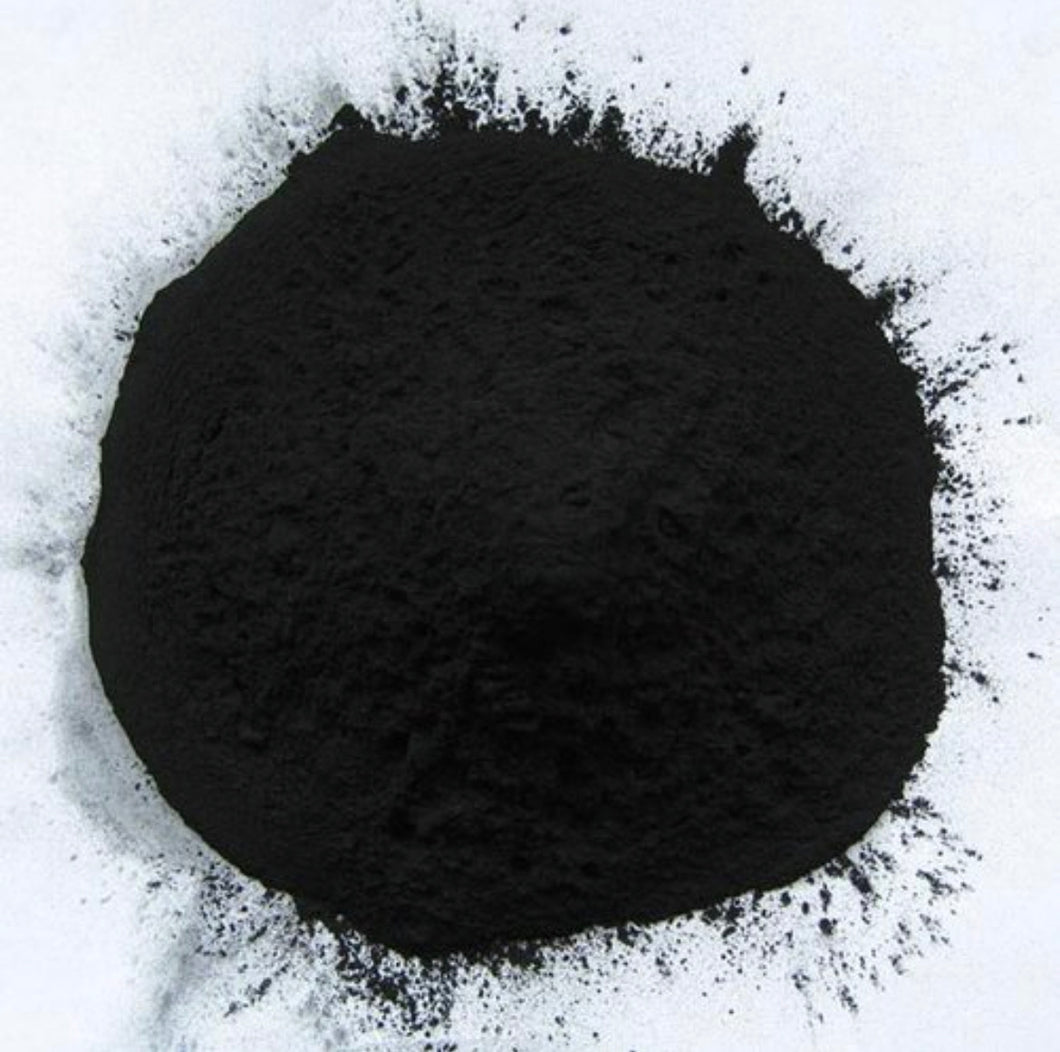 Activated Charcoal
Regular price 100,00 kr Sale
Activated charcoal is a fine black powder made from  coconut shells.
Use it as a tooth powder, to help remove stains and maintain a fresh breath. 
You may also use it mixed with water, as a black drawing paste on insect bites, boils, pimples etc.

Directions: For toothbrushing, dip your wet toothbrush into the powder and brush. You may also add toothpaste to your brush and then add a little bit of charcoal.
For pimples or insect bites etc. mix a little bit of charcoal with a drop of  water until it forms a paste, and apply to the affected area.Let it draw for a minimum 20 minutes or longer. Then rinse.
The charcoal is activated by processing it at very high temperatures. The charcoal's porous texture has a negative electrical charge, which causes it to attract positively charged molecules, such as toxins and impurities.
Glass jar containing 60 ml.
—-   —-   —-   
Aktivt kul er et fint pulver lavet af kokosskaller.
Kan anvendes til tandbørstning, hvor det mildt og skånsomt bidrager til at rengøre tænder, og give en frisk ånde. Det kan også anvendes som en absorberende pasta der kan smøres på insektbid, bylder, bumser mm.
Sådan gør du: Dyp En fugtig tandbørste ned i pulveret, og børst med det. Du kan også først påføre tandpasta på din tandbørste, og derefter dyppe det forsigtigt ned i kullet og børste. 
Til bumser, insektbid med mere: Bland en lille smule pulver med en dråbe vand, påfør det  på det angrebne sted, og lad det sidde i mindst 20 minutter eller eventuelt længere. Herefter afvaskes der med vand og eventuelt en lille dråbe olie.
Glasset Indeholder 60 ml