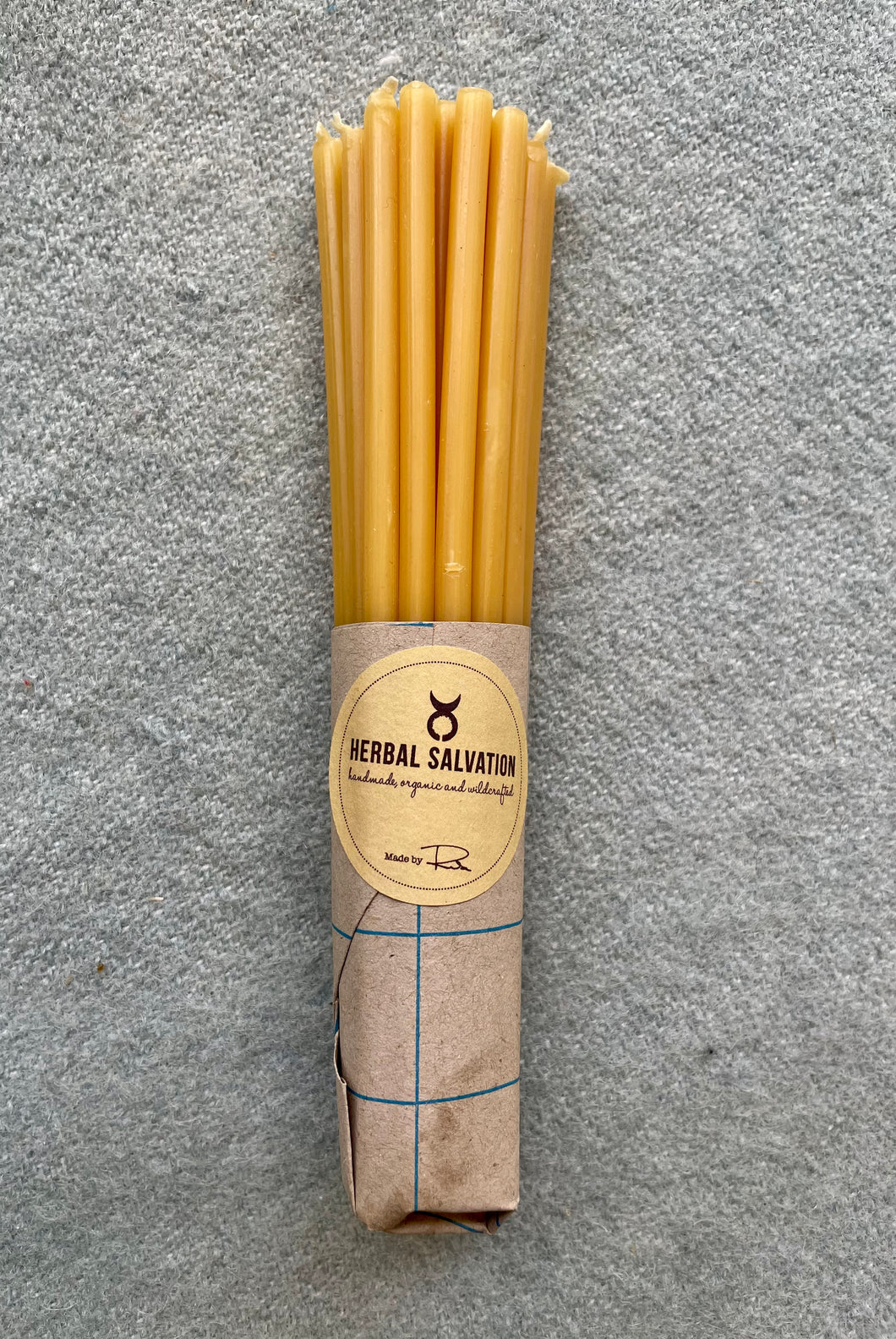 Ritual Bees Wax Candles/ Bivoks lys 20 pcs
Regular price 70,00 kr Sale
Ritual bees wax candles, small
Ritual candles made of 100% natural beeswax of high quality.
The candles are thin candles from a small producer of church candles.
The cables are drip and soot free, with cotton wick.
Perfect for ritual use, meditation and prayer. They have a pleasant scent of honey while burning. No artificial fragrances.
Measurements and burning time: With a length of 16 cm, a diameter of 5.0 mm expect a burning time of 30 minutes.

Tip: The candles are soft, and can easily be cut into smaller pieces for birthday cake candles etc.
if you don't have a holder with smaller holes, use a bowl or glass/cup filled with salt or sand to place the candles in.
20 pieces in one pack