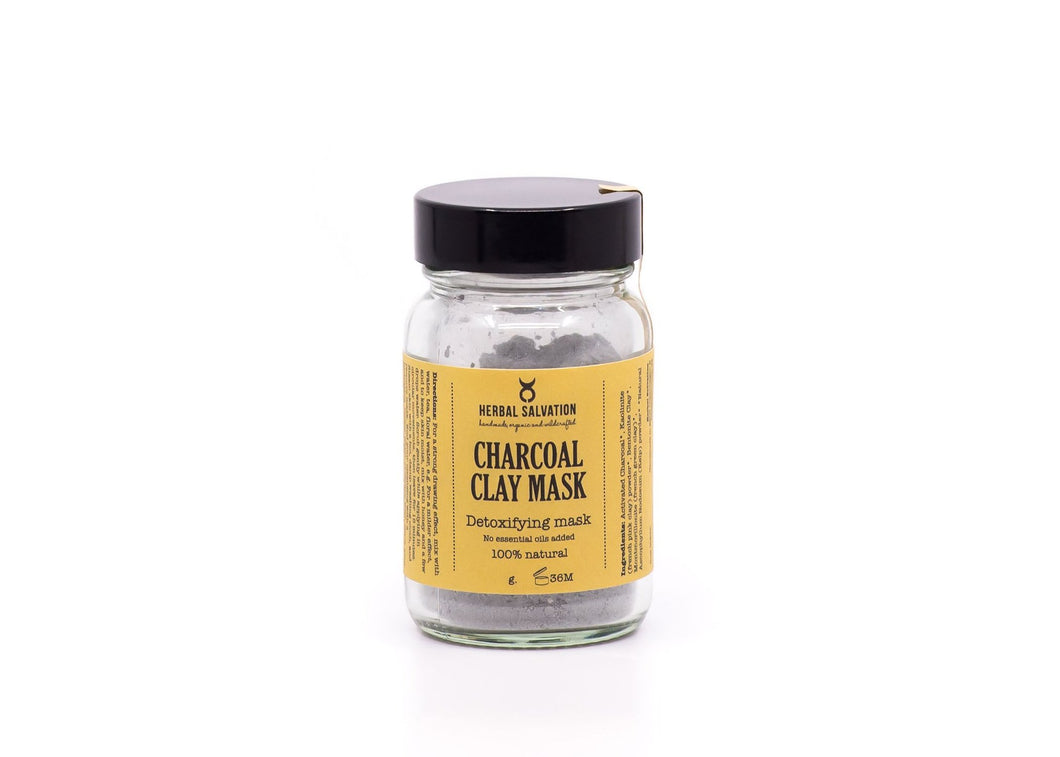 Charcoal-Clay Mask
Regular price 150,00 kr Sale
A special blend of activated charcoal from coconuts, Sea Weed (Kelp) and cleansing clays to deeply detoxify skin by drawing out toxins, while rejuvenating and mineralising skin at the same time.
Detoxifying mask
100% natural
Directions: For a strong drawing effect, mix with water, tea, flower water, e.g. For a milder effect, and also to keep skin moist, mix with honey and a few drops water.
Scrub gently while applying in circular movements, then leave for 15 minutes. Steam skin Luke warm water and a wash cloth or Silk natursvamp.
Then apply a  Floral Water and your favourite facial oil and/ or beauty salve. We recommend  Wild Carrot Oil and Uplifting Ruth for an extra moisturising, tightening and calming effect.
 Store in a dry place.
Ingredients: Activated Charcoal*, Kaolinite (french pink Clay) powder*, Bentonite Clay*, Montmorillonite (french green clay)*, Ascophyllum Nodosum (Kelp) powder
*Natural
Denne maske består af en blanding af forskellige slags ler, kelp, og aktivt kul (fra kokosnødder). Masken virker afgiftende på huden og fjerner urenheder, samt virker opfriskende og mineraliserende. 
Har desuden en mild eksfolierende effekt når den påføres i cirkulere bevægelser.
Anvendelse: Bland masken med vand, te eller floral water hvis du ønsker en særlig rensende effekt.
Hvis du ønsker en maske der er både er fugtende og rensende, kan den med fordel blandes med honning og et par dråber vand.
Påføres huden i cirkulære bevægelser og lad den sidde i 15 minutter. 
Masken fjernes med lunken vand og en vaskeklud eller en Silk natursvamp.
Herefter påføres en Floral Water og din yndlings ansigtsolie og/eller Beauty Salve.
Vi anbefaler Wild Carrot Oil og Uplifting Ruth for en ekstra fugtende, opstrammende og beroligende effekt.