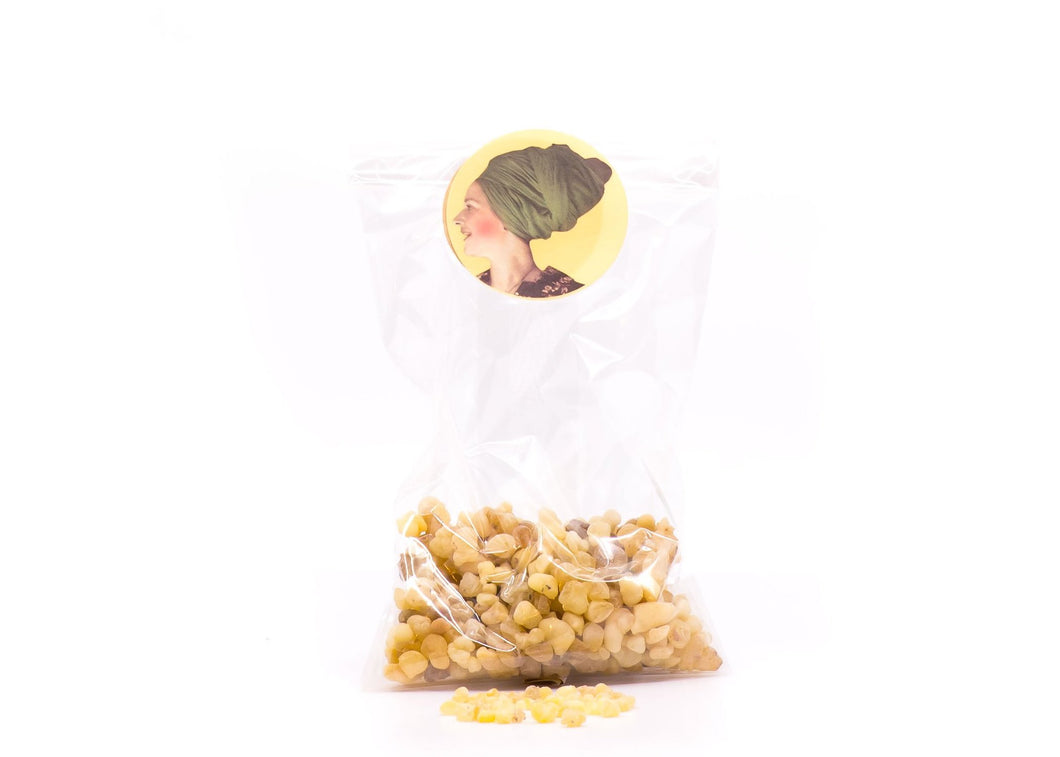 Frankincense
Regular price 50,00 kr Sale
We have selected this high quality Frankincense resin that has a light, and pure scent when burned in charcoal. Traditionally used as a ritual incense for  religious and spiritual ceremonies. Cleanses, uplifts and purifies.

Vi har nøje udvalgt denne Frankincense som en del af vores røgelses-sortiment da det er en duft vi selv holder meget af. Den har en opløftende og ren duft, når den brændes på et lille stykke kul. Har traditionlet været anvendt som røgelse ved religiøse og spirituelle ceremonier.
Kan med fordel blandes med myrra.