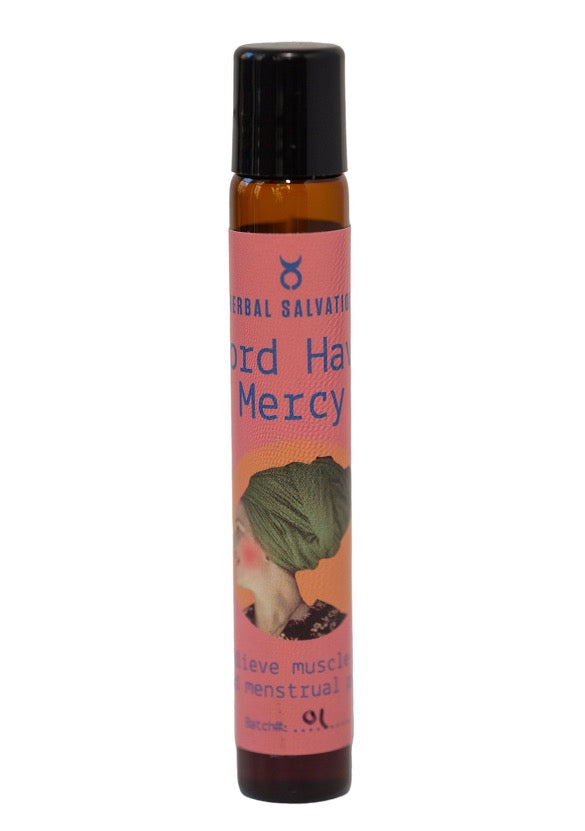 Lord Have Mercy
Regular price 120,00 kr Sale
Deep warming oil, that soothes stiffness and pain. May be used on tender muscles and abdominal area to ease menstrual cramps.
Avoid eye area!
Ingredients: hypericum perforatum infused in Olea europaea fruit oil*, capsicum minimum essential oil', artemisia Vulgaris  infused in olea europaea fruit oil'
essential oils *from organic source, containing the following allergens: eugenol, citral, limonene, linalool
10 ml.
In a roller bottle. Easy to apply.
*organic  'wildcrafted