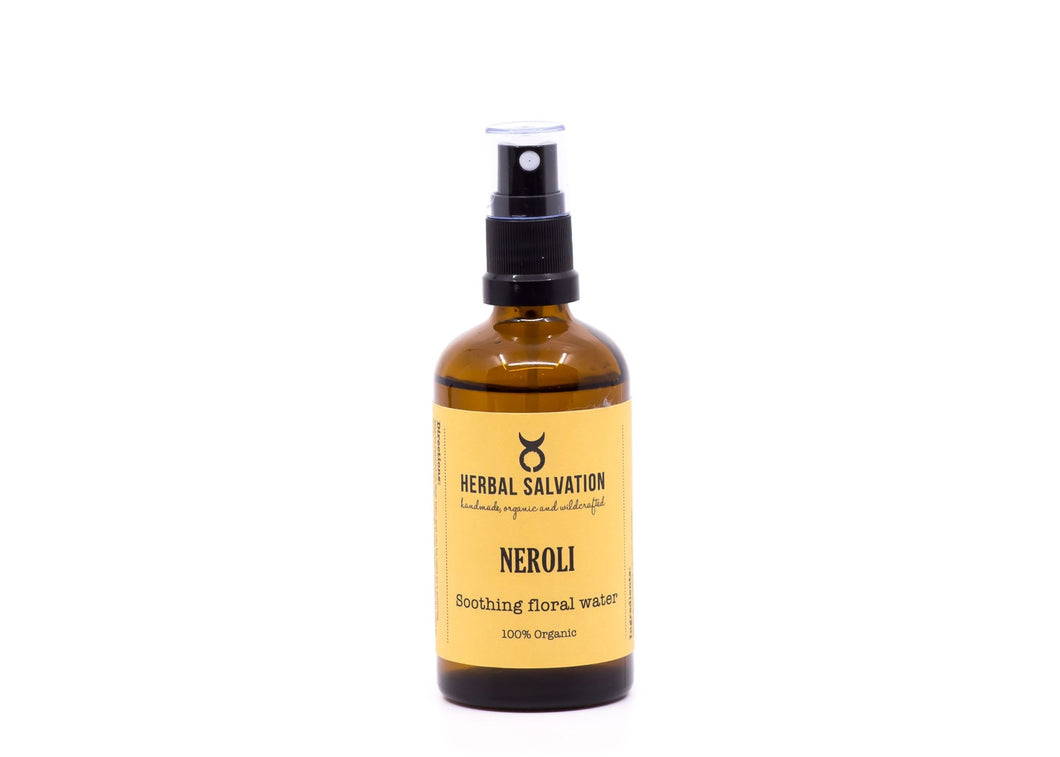 Soothing Floral Water – Neroli
Regular price 185,00 kr Sale
Neroli Floral Water is a distillate from the italian bitter orange blossom, and hydrates, soothes, and freshens the skin. Neroli has traditionally been used on folk medicine to calm nerves, uplift the spirit, and has been appreciated as an aphrodisiac. 
100% Organic
Directions: May be applied on face, hair, and can be used as a soothing spray all over the body. Neroli Floral Water can also be used to remove excess cleanser and impurities. After applying on face or body, add your favourite salve while skin is still moist. You may also use this hydrosol as a room refreshener or to hydrate while airtravelling.
Ingredients: Citrus Aurantifolia (Neroli) distillate*
*Certified organic
100 ml.
Neroli Floral Water er et destillat af bitterorange blomsten, og anvendes som skintonic. Neroli fugter, blødgør og forfrisker huden, og har traditionelt været anvendt for sin beroilgende effekt på sindet.

Anvendelse: Anvendes i ansigtet som skintonic, samt som en forfriskende, spray til hele kroppen og håret. Neroli Floral Water kan også anvendes til at fjerne overskydende make up og urenheder.
Som skintonic anvendes Neroli Floral Water, efter afrensning af huden, og mens huden stadig er fugtig, påfør din favorit salve/olie. Du kan også bruge denne Floral Water som forfriskende mist, på flyveture mm.
Ingredienser: Citrus Aurantifolia (Neroli) distillate*
*Certificeret Økologisk
100 ml.