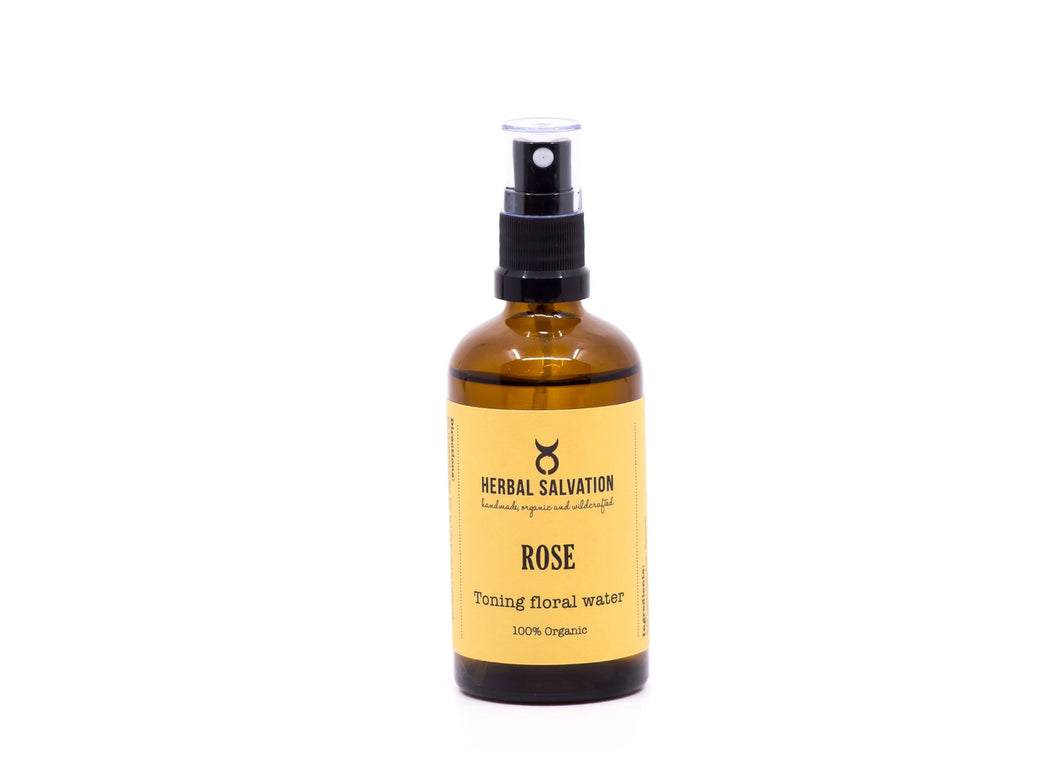 Toning Floral Water – Rose
Regular price 185,00 kr Sale
Rose Floral Water distilled from Rosa Damascena is astringent, soothing and cooling. Rose Floral Waters' astringent properties  helps minimize the appearance of fine lines and wrinkles.Rose has traditionally been used as a remedy for beauty, and for calming the spirit.
100% Organic
Direction: May be applied on face, hair, and can be used as a balancing spray all over the body. Rose Floral Water can also be used to remove excess cleanser and impurities. After applying on face or body, add your favourite salve while skin is still moist. You may also use this hydrosol as a room refreshener or to hydrate while airtravelling.
Ingredients: Rosa Damascena (Rose) distillate*.
* Certified organic
100 ml.
Rose Floral Water er fremstillet ved at destillere rosenblade. Den er kølende, beroligende og astringerende,og kan med fordel anvendes til sensitiv hud. Rose .Har en blid og rund duft af rosenblade.
100% Økologisk
Anvendelse: Kan anvendes i ansigtet som skintonic. Kan desuden anvendes på hår og krop som en afbalancerende spray, samt efter babering til at modvirke irritation.
Efter afrensning af huden, sprøjtes Rose Floral Water på ansigtet. Tilføj herefter din favorit salve/olie, imens din hud stadig er fugtig. Du kan også bruge denne Floral Water til at fugte huden på flyveture.
Ingredienser: Rose damascena (Rose) destilleret*.
*Certificeret Økologisk
100 ml.